Complex Magazine has chosen Israeli model Esti Ginzburg as the top hottest Jewish woman of 2011, stating the fact the she served in the Israeli Army and also had the guts to say that she disapproves of the way another top Israeli model, Bar Refaeli, skipped out of doing her military duty by fictiously marrying a family friend just for that purpose.  Esti is cited as saying to Complex: "In order to contribute and help, in order to be part of the State, enlisting is a duty, not a choice. There are a million of things I don't feel like doing, but I do them because I have to. Military service is part of the things I believe in, the values I was raised on."  The very sexy Israeli model has also been featured in the Sports Illustrated swimsuit issue three years in a row.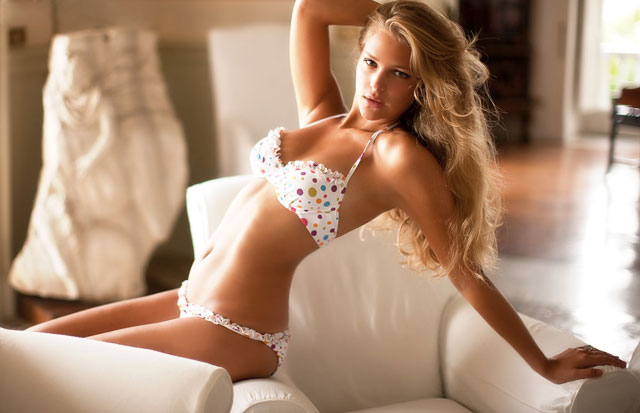 The following are the top 10 hottest Jewish women of 2011:
Esti Ginzburg
Mila Kunis
Rashida Jones
Scarlett Johansson
Bar Refaeli
Evan Rachel Wood
Natalie Portman
Caprice Bourret
Lauren London
Emmanuelle Chriqui
For the complete list of the 50 hottest Jewish women of 2011 click here.